Ambassador of the Dominican Republic and Qatar-based media attended the gathering
Doha, Qatar – 7th November2021: The Embassy of the Dominican Republic in Qatar announces the launch of Dominican Week in Qatar, a platform that will serve to strengthen political, commercial, and cultural ties between Qatar and the Dominican Republic.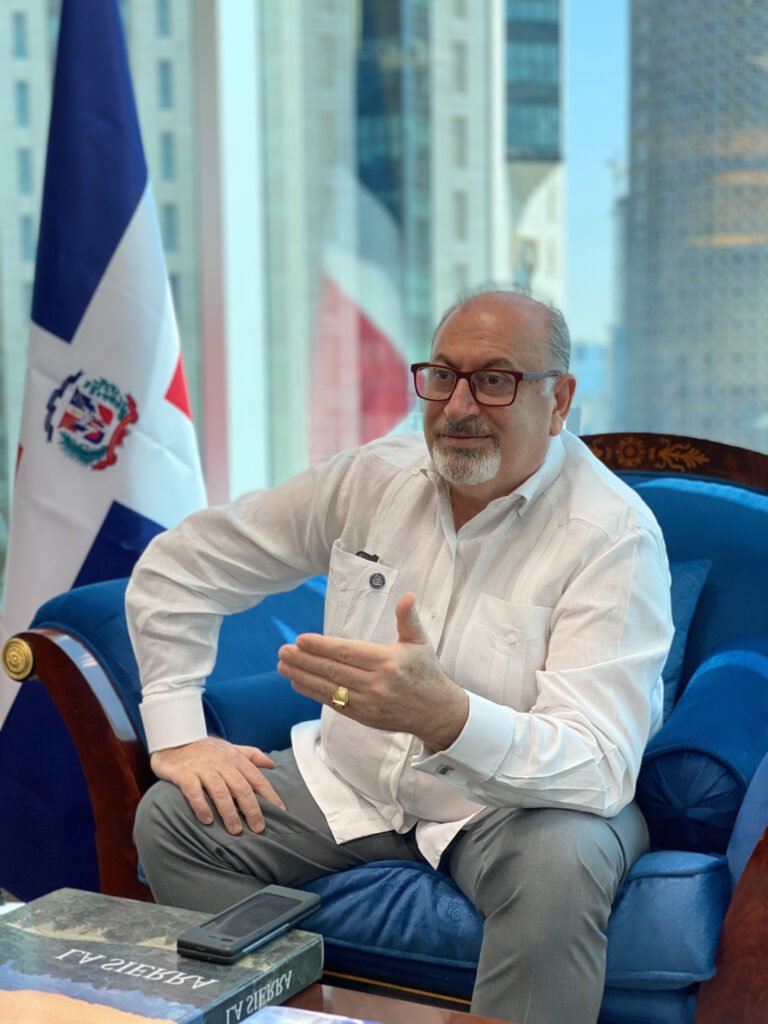 Alwadi Doha – MGallery Hotel Collection hosted a special event collaborating with the Dominican Embassy and Ambassador Georges Bahsa Hazim, who explained that this year's edition will take place from November 15 to November 19 and will focus on promoting the Dominican Republic as a destination for investment, trade, and tourism.
At the event, guests immersed themselves in the Dominican Republic, the second largest and most diverse Caribbean country and the fastest growing economy in Latin America. The Dominican Republic, well known for its warm people, blue ocean waters, white sand beaches, intriguing history, and rich culture, became the most visited destination.
His Excellency Georges Bahsa announce that two Michelin-star celebrity chef Maria Marte will be serving her unique fusion cuisine to Alwadi Doha- MGallery Hotel Collection for three nights. The high-end pop-up venue will feature a specially curated nine-course degustation menu of Dominican culinary delicacies.
Mr. Akkari said Alwadi Doha was pleased to host this special event, help deepen ties between Qatar and the Dominican Republic and help them raise their profile in the country for business opportunities and tourism.
"We are please partnering with the Embassy of the Dominican Republic in Qatar to share their mission and ongoing work with the media as well as the wider community," Mr. Akkari said. "We look forward to greater cooperation and more exciting opportunities in the future."