Banyan Tree Doha At La Cigale Mushaireb unveils an exciting array of gastronomic and gourmet concepts with the launch of its luxurious restaurants.
The hotel is one of the most-anticipated epicurean dining destination with distinctive venues, signature restaurants and lavish lounges and bars, all within the glamorous interiors created by acclaimed designer Jacques Garcia. With curated signature touches to evoke a poetic sense of place, each restaurant is complemented by the mesmerizing views of Doha.
Nestled in the heart of Mushaireb, within the Doha Oasis project, the property offers unique dining experiences and delectable European and Asian cuisines with its Thai, Indian and Italian kitchens. Guests can rediscover the true meaning of warm hospitality, while enjoying authentic and memorable experiences. Signature favorites and new dining concepts introduced by the hotel's creative chefs are set to elevate Doha's culinary scene. Each restaurant features a dining concept that will tantalize the senses and cater to local food aficionados as well as discerning travelers.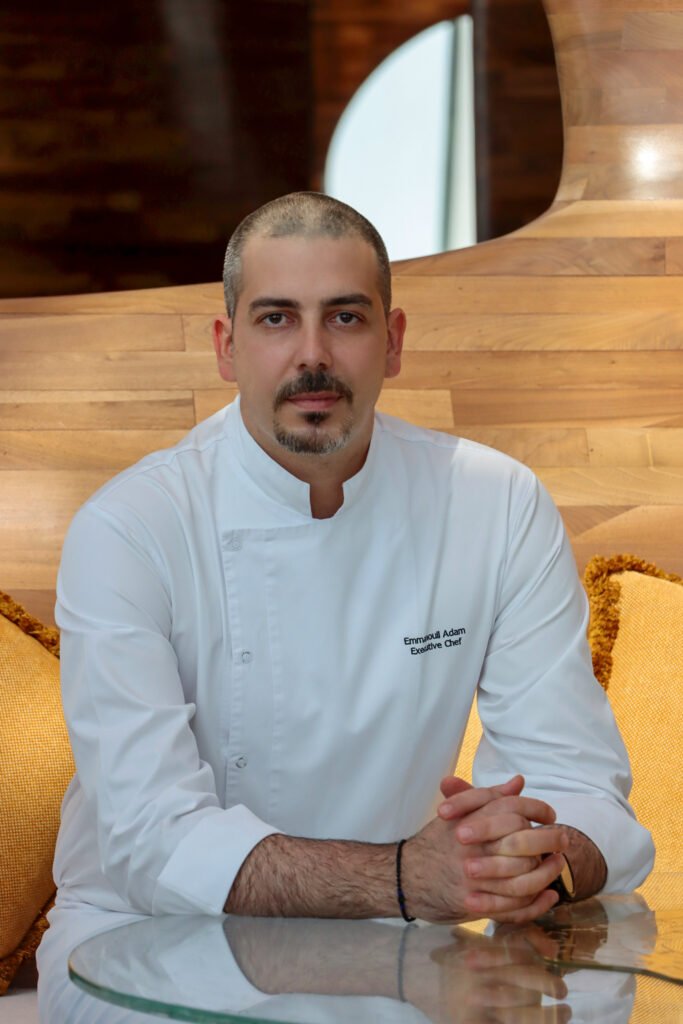 Chef Emmanouil Adam, Executive Chef at Banyan Tree Doha At La Cigale Mushaireb, is the lynchpin of this distinctive and ambitious destination along with his talented team. With extensive global experience in some of the world's leading five-star hotels, Chef Emmanouil is a culinary veteran who specializes in European, Asian and international gourmet cuisines.
"We're very excited to bring new additions to the incredible gastronomic scene of Doha. Our guests can expect extraordinary experiences, delivered in an inviting ambience. The culinary journey promises to be intimate, engaging and deeply personalized," says Chef Emmanouil.
Saffron – Authentic fine-dining Thai cuisine
Banyan Tree's award-winning signature restaurant stays true to classic techniques used in the Kingdom of Thailand. Saffron offers guests a fine-dining experience with cooking methods passed down from generations, alongside the use of indigenous ingredients. The restaurant's innovative menu features authentic and refined flavours from Thai royal palaces, regional specialties and all-time favourites – served with a contemporary and artistic twist.
IL Galante – An authentic Italian kitchen
Vincenzo Corrado was a maestro of cookery, a great gastronome and one of history's greatest chefs, who distinguished himself between the 18th and 19th centuries in the noble courts of Naples. His preparation of magnificent banquets and luxurious dinners earned him the nickname the gallant cook or 'Il Cuoco Galante,' which later became the title of his cookbook. He was the first cook to write about Mediterranean cuisine, and the first to extol the virtues of great regional Italian food.
Inspired by the authenticity of the Il Cuoco Galante cookbook, the restaurant features traditional Italian cuisine using the finest ingredients in an elegant setting.
Qalamkarri – The art of contemporary Indian cuisine
Kalamkari is a type of hand-painted or block-printed cotton textile, produced in southern India. Centuries ago, this form of painting was used as a form of storytelling by folk singers and painters travelling between villages.
Qalamkarri is inspired by Kalamkari art and the word 'Qalam', which means pen – combined to symbolise the crafting and artistic presentation of historic and modern India. The restaurant brings together the latest cooking techniques with India's multi-faceted cuisine, offering a familiar yet innovative interpretation of one of the world's great culinary experiences.
Panya Lounge – A patisserie with Asian flair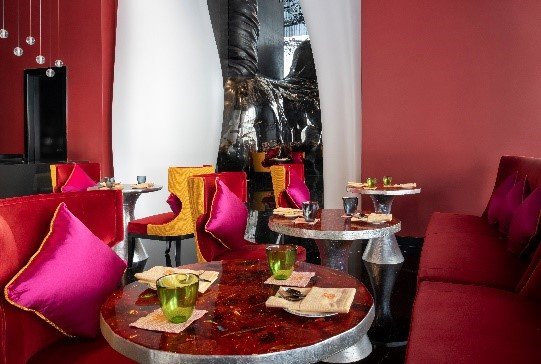 "Panya" is the Thai word for wisdom. It is a celebration of fresh flavours, balancing hot and cold, as well as sweet and salty. It takes strong influence from the culinary delights of East Asia infused with Western patisserie techniques.
From exotic Thai flavours, authentic taste of Italy to destination dining at Banyan Tree Doha At La Cigale Mushaireb, guests are invited to embark on a unique gastronomic experience.
In addition to the restaurants, the hotel will be introducing Vertigo later in the year, a panoramic rooftop lounge overlooking the entire city. Its mesmerising views will offer an experience like no other with a creative beverages menu, mixology inventions and a Mediterranean take on Pan-Asian cuisine – all in a lively setting with upbeat music.
For further information, please call +974 4410 3333 or email: info.doha@banyantree.com.