The flagship store in the Place Vendome Mall, Doha, Qatar, is one in a series of stores set for opening in 2022, with MAGRABi announcing it will be investing Dh84m across 57 stores in KSA, UAE, Qatar, Egypt and Kuwait.
The region's leading eyecare and eyewear luxury retailer celebrated on Monday, October 17th, the opening of its flagship store in the Place Vendôme Mall in Doha, Qatar – an event during which the latest Chanel collection of eyewear was showcased in avant-première.
The new store was described by many as a true feast for the eyes. The interiors follow a thoroughly thought concept which MAGRABi is gradually rolling out across its stores to offer customers a seamlessly unique optical experience. MAGRABi has always set itself apart in the optical industry in the way it treats eye care as both a science and an art, merging the medical with the fashion. And this is very much apparent in its new store concept, designed with global leader in brand consulting and design "LANDOR" in London, UK, and led by VP of Marketing Cherine MAGRABi.
"We are committed to offering excellence and exclusivity and to staying ahead of the trend. Updating our stores is part of this vision." says Cherine.
The store opening saw an avant-première unveiling of the latest collection by Chanel eyewear, which is currently featured as brand of the month. As the region's leading address for luxury fashion eyewear, MAGRABi curates the most coveted eyewear collections and also carries several exclusive brands, such as Valentino, Balmain, Akoni, David Beckham, Isabel Marant, Off-White and EYE'M.
The flagship store in Place Vendome Mall in Qatar is a testament to the lifestyle approach MAGRABi has been giving to optical retail. Its innovative design integrates islands for kids' glasses, ready readers, contact lenses, featured brands and a Beauty Bar devoted to the best-selling color lens brands and their accessories.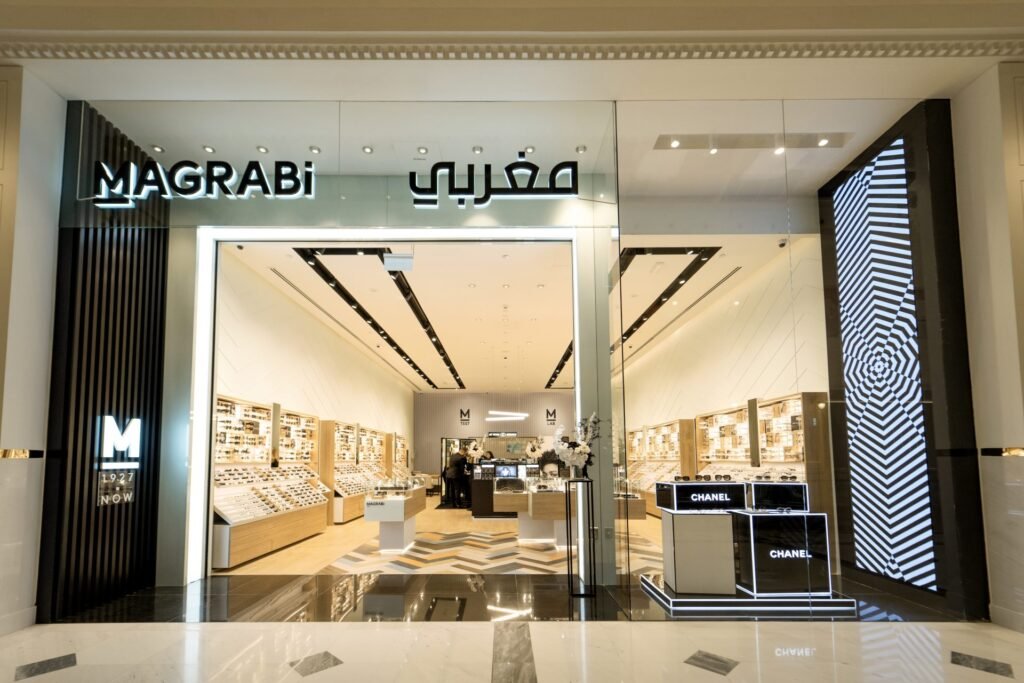 Much more than an eye care provider, MAGRABi offers a unique, memorable and tailor-made shopping experience. It is an avant-garde world of eyewear and eyecare, a place where expertise meets forward fashion, and where something exciting is always happening.
Besides the store openings which will include 16 new addresses across some of the Group's most prestigious locations, MAGRABi is also set to renovate 25 of its existing stores by year's end. Some of these stores have already opened in Dubai Hills Mall (UAE), King Abdullah Road (Riyadh), Jeddah Park Mall (KSA), the Springs Souq (UAE), Open Air Mall (Egypt), Imam Bukhari Street (Al Qassim, KSA).
"Our commitment to always improve MAGRABi stores is integral to our Company's mission, which is to deliver a superior service to our customers and allow them to enjoy an unparalleled retail experience," comments MAGRABi Group CEO Amin Magrabi. "These upgrades also include installing state-of-the-art equipment in the Eye Test rooms, staffed by highly qualified Eye Care professionals."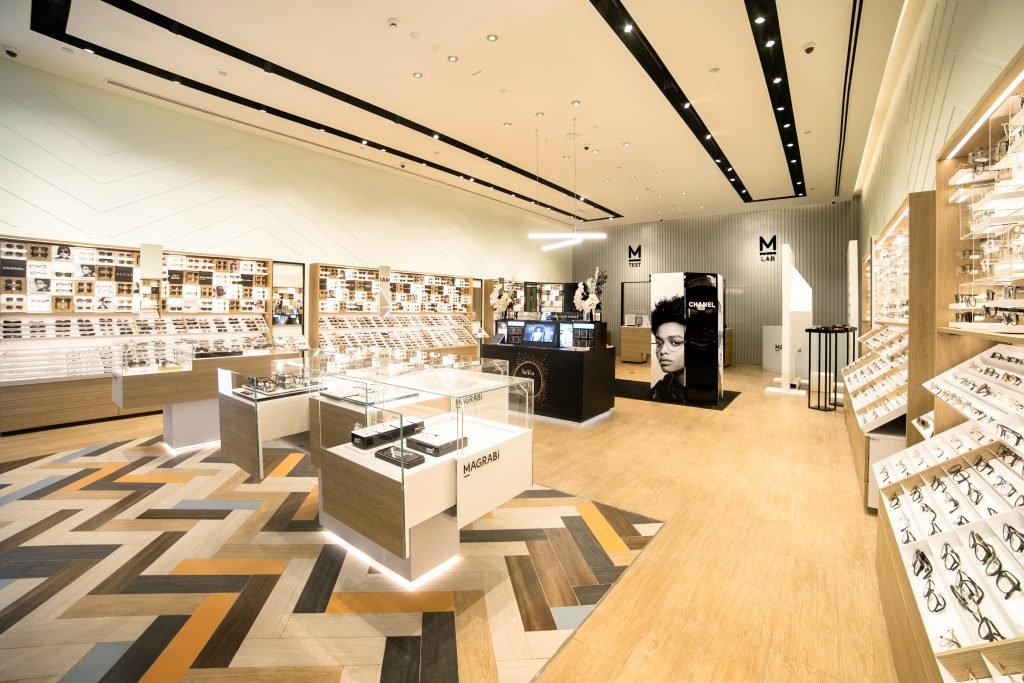 MAGRABi is an established lifestyle brand and has consolidated its position as the go-to for quality, state-of-the-art eyecare and fashion-forward eyewear. With the latest technologies and highly-trained professionals, MAGRABi is at the cutting edge of the eyecare market in the Middle East, and its stores provide an unparalleled experience – combining optical, retail and lifestyle.
"Retail is ever evolving, and MAGRABi always keeps up with the evolutions of the market and offers solutions to the customer demands," concludes Cherine Magrabi. "We look forward to continuing to reinvent the industry and providing our customers with a truly unique retail experience."