International luminaries join leading Qatari talent for the first event of its kind
Mall of Qatar's The Bazaar Bridal Show, a five-day celebration of all things bridal running from the 25th to the 29th October in the Luxury Galleria, has announced a stellar line-up of international and Qatar-based talent.
The highly anticipated opening event, due to be held on Tuesday 25th October, will feature an in-conversation with singing sensation and fashion icon Elissa. With over 50 million followers on social media, the recipient of multiple international music awards, and a status as one of the highest-selling female Middle Eastern artists of all time, superstar Elissa joins The Bazaar Bridal Show at Mall of Qatar to discuss her illustrious career.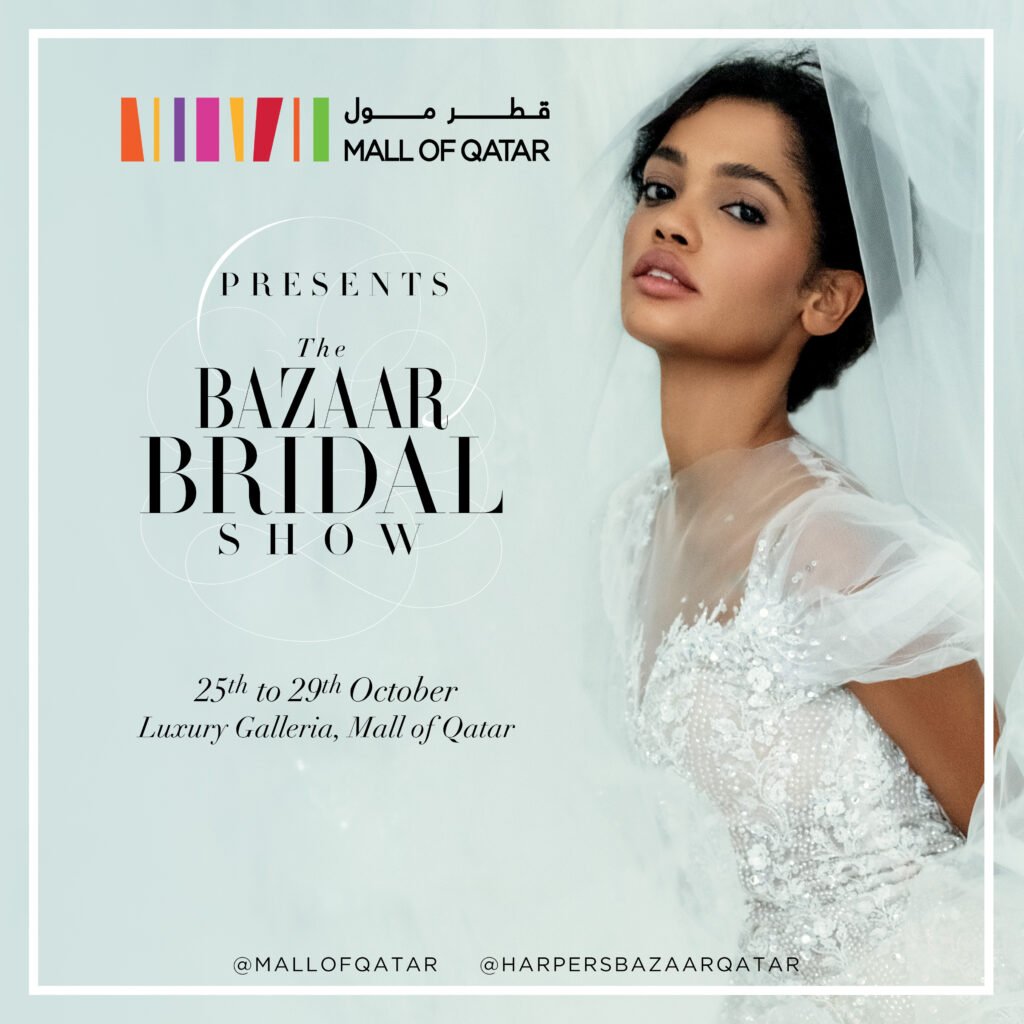 Megastar beauty mogul and entrepreneur Mona Kattan will also join Harper's Bazaar Director Bianca Brigitte Bonomi for an in-conversation on stage. Co-founder and Global President of Huda Beauty and Founder of luxury fragrance brand Kayali, the former Harper's Bazaar Bride cover star, who was married earlier this year, is set to share her beauty expertise with guests.
As one of the most recognisable personalities in the Arab world, Mall of Qatar's The Bazaar Bridal Show is also thrilled to welcome leading beauty expert and iconic TV host Joelle Mardinian on the 28th October. Celebrated entrepreneur and founder of the eponymous beauty enterprise Joelle Group, her beauty businesses have expanded in the Gulf and Middle East region.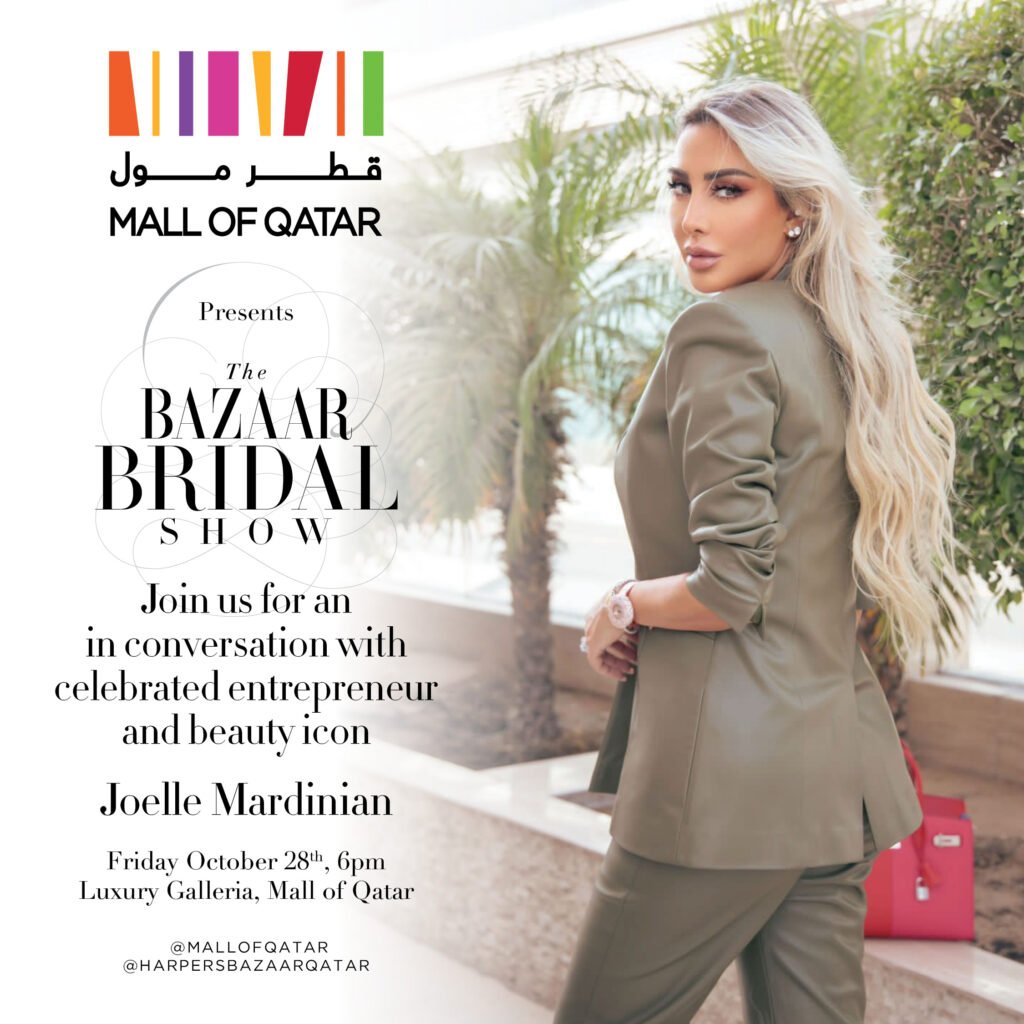 From crafting couture creations for Royal weddings, to garnering celebrity fans from Beyoncé to Lady Gaga, leading international designer Stéphane Rolland, widely regarded as one of the world's most exceptional couture talents, is also set to join The Bazaar Bridal Show at Mall of Qatar on the 29th October in conversation with Harper's Bazaar Deputy Editor Jessica Michault.
The engaging and immersive Bazaar Bridal Show at Mall of Qatar will also shine a spotlight on some of Qatar's and the region's most exciting talent including: Stylist Reina Bouchakra; leading wedding expert Adam Afara; TV personality Maysoun Aldakhil; bridal specialist Maisa Taha; designers TIIYA, Wissam Chammas and Hissa Haddad; beauty experts Afra Al Marri, Haneen Al Saify, Selima Aliani, Karen Donnelly, Massimo Guala, Te'masq Ladies Salon and Sac Polyclinic; entrepreneur and former Harper's Bazaar cover star Amal Ameen; jewellery designer Nada Al Sulaiti; alongside Bazaar's Bianca Brigitte Bonomi, Nour Bou Ezz, Narges Raiss, and Jessica Michault.
About The Bazaar Bridal Show at Mall of Qatar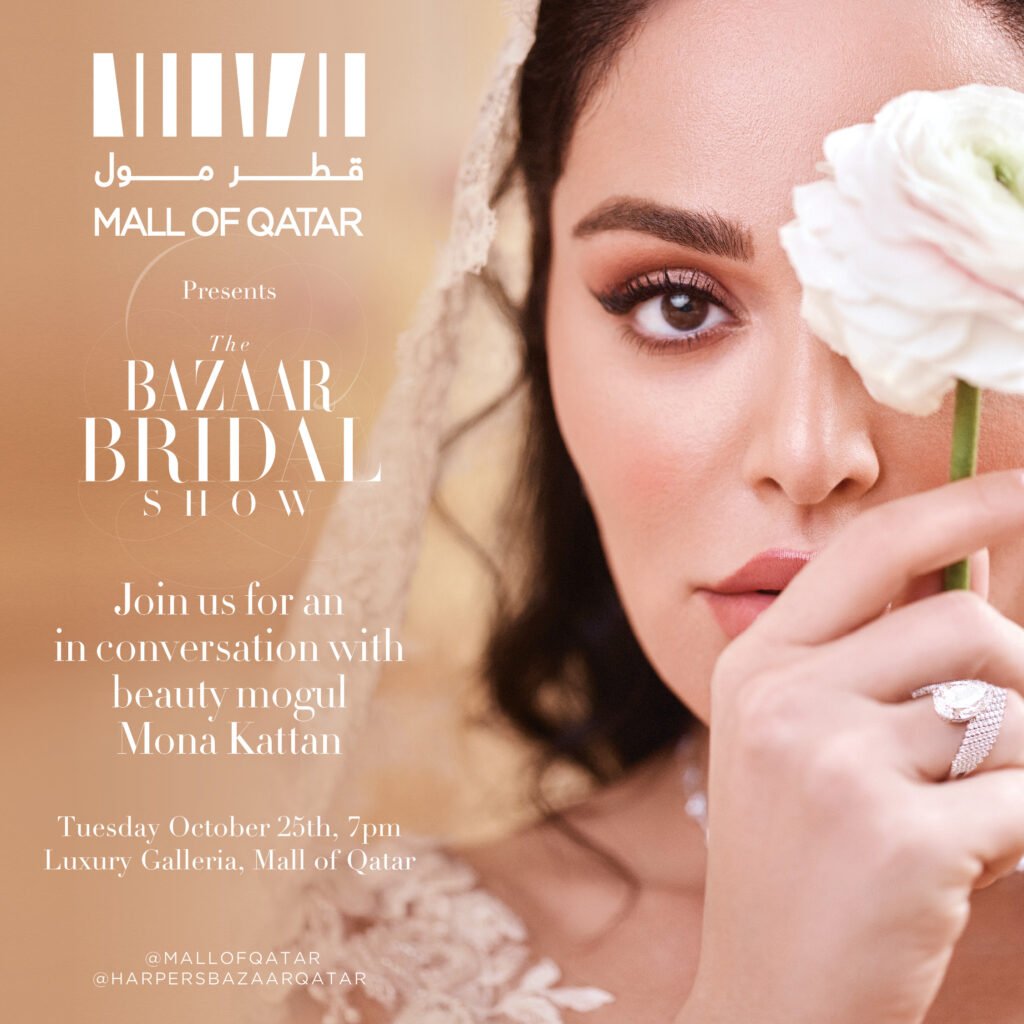 Reaffirming its position as the nation's premier destination for shopping, leisure and dining in Qatar, Mall of Qatar announces the arrival of The Bazaar Bridal Show, an inventive and creative five-day celebration of all things bridal – from wedding dresses and bridal make-up to flower arrangements and gifting. Developed and curated by the team behind leading luxury fashion and lifestyle magazine Harper's Bazaar Qatar, The Bazaar Bridal Show will welcome an inspired programme of talks, masterclasses, catwalks, and workshops featuring leading talent from Qatar and beyond from the 25th to the 29th of October.
Mall of Qatar will invite guests to journey through its Luxury Galleria, encountering pop-up fashion and beauty exhibitions, a beautifully curated majlis, a garden featuring cutting-edge floral design in which masterclasses and in-conversations will be staged, and a catwalk showcasing the most exciting bridal designs for both brides and guests. Throughout the five days, guests will experience live music, Instagrammable backdrops, and expert advice on wedding curation. In order to create a beautiful, unique, memorable and engaging experience, Harper's Bazaar Qatar will leverage the expertise of Harper's Bazaar Bride – the leading regional bridal title – to welcome the most in-demand names in the region across beauty, fashion, and lifestyle.