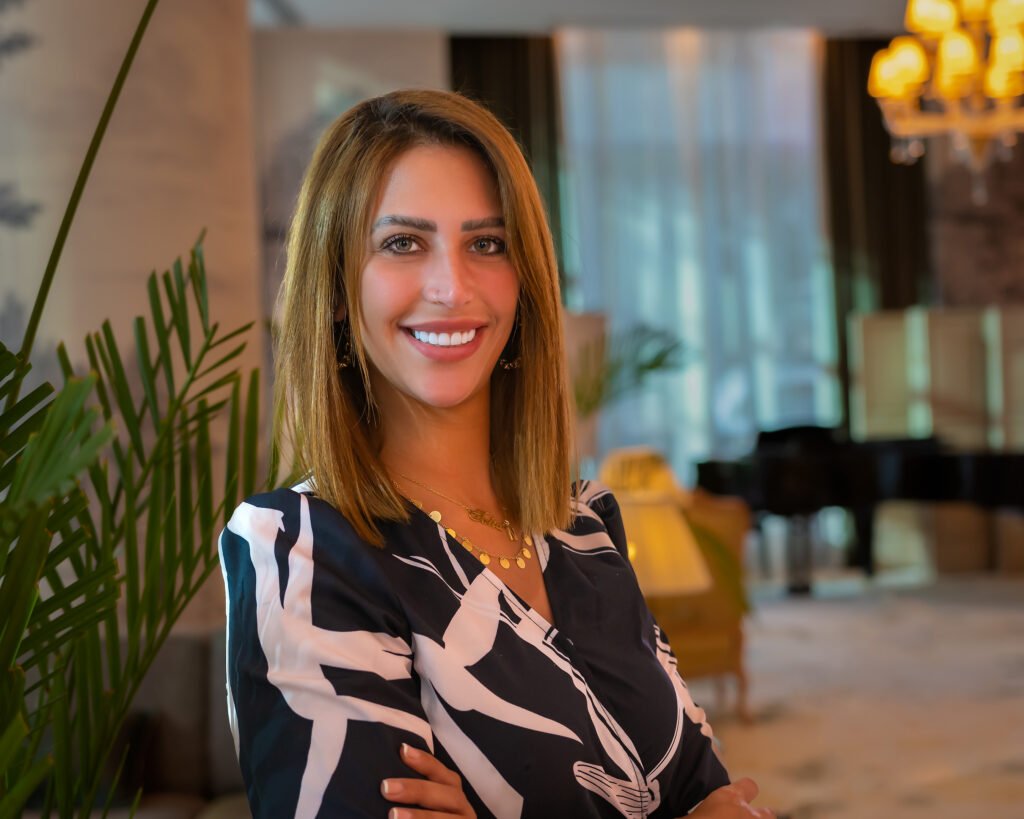 Doha, Qatar- August 2023; we are pleased to introduce Naureen Youssef as the newly appointed Director of Marketing for JW Marriott Marquis City Center Doha. In her role, Naureen will play a vital role in shaping and executing the hotel's marketing strategies, ensuring a seamless blend of creativity and effectiveness. With her extensive experience in the hospitality industry, we are confident that Naureen will bring fresh ideas and innovative approaches to enhance the brand presence and guest experiences at our luxurious establishment. We warmly welcome Naureen to the team and look forward to her valuable contributions in driving the success of JW Marriott Marquis City Center Doha.
Ms. Naureen is half Egyptian & half Danish. She was born in Denmark and brings over 17 years of luxury hospitality experience with her.
She is joining us from The Westin Cairo Golf Resort & Spa, Katameya Dunes, where she spent three successful years. Ms. Naureen has amassed a wealth of experience across various industries. Her diverse background and skill set have paved the way for her to become a leading figure in the industry. She has played a significant role in the success of various marketing campaigns and has been instrumental in driving business growth. Naureen holds a Bachelor's Degree in Business Administration and possesses an entrepreneurial spirit and a captivating personality as a motivational speaker. She is a published author, a Mother blessed with a 10 year old lovable daughter, Talia, and was a fashion model too.
Ms. Naureen is an accomplished beauty pageant winner, having earned the distinguished title of Miss Planet Egypt 2019. We believe that Naureen will be a valuable addition to our team, providing her skills, knowledge, and experience, along with her unwavering perseverance and respect for our company's culture.
"Naureen brings a fresh perspective to the Marketing team, her innovative strategies and deep understanding of the consumer behavior will position JW Marriott Marquis City Center Doha for continued success in the competitive hospitality market. I look forward to her contributions in delivering compelling campaigns and engaging experiences that resonate with our valued customers" said – Orhun Denizoglu, General Manager of JW Marriott Marquis City Center Doha.
JW Marriott Marquis City Center Doha was the first JW branded hotel in Qatar launched in 2019. This luxury Hotel is a five-minute walk from the Doha Exhibition and Convention Center and connected to the  City Center Mall. JW Marriott Marquis City Center Doha, offers six dining venues offer a variety of dining from Pan Asian to Latin American flavors. Luxuriously furnished rooms and suites provide stunning views of the Arabian Gulf and Doha City's skyline. Quan Spa and wellness facilities offer the ultimate in relaxation and well-being and for those planning an event in downtown Doha, the hotel offers an 840 square meter ballroom, with 500 square meters of pre-function area with a separate entrance.
"I am excited to be a part of the JW Marriott Marquis City Center Doha family. It is great to be in Qatar, a country rich in its culture and heritage and an amazing destination for tourism, sports and business. This country is very unique and I can't wait to contribute to the success of the hotel in this beautiful city by providing guest experiences that goes above and beyond the norms"- Said Naureen Youssef, Director of Marketing, JW Marriott Marquis City Center Doha. 
The JW Marriott brand was established in 1984, with the opening of the first hotel in Washington, D.C. and was named as a tribute to J.W. Marriott, the founder of Marriott Corporation. 
For more information on JW Marriott Marquis City center Doha visit jwmarriottmarquisdoha.com or call 04 4429 5000