Sharq Village and Spa, a Ritz-Carlton Hotel plays host to Eid al-Adha festivities this July with a plethora of Stay, Relaxation and Dining opportunities available to patrons.
At this expansive Beach Resort, guests can truly unwind in their spacious accommodations, housed within 14 traditional-styled villas with each room/ suite having a private balcony as well as a common villa terrace. Overlooking the Doha skyline, the 350-meter long private beach stretch is the perfect perch to enjoy beautiful sunset views.
Dial: 44256666/ 44256665 or Visit: www.sharqvillageandspa.com to know more about our curated room packages/ reserve.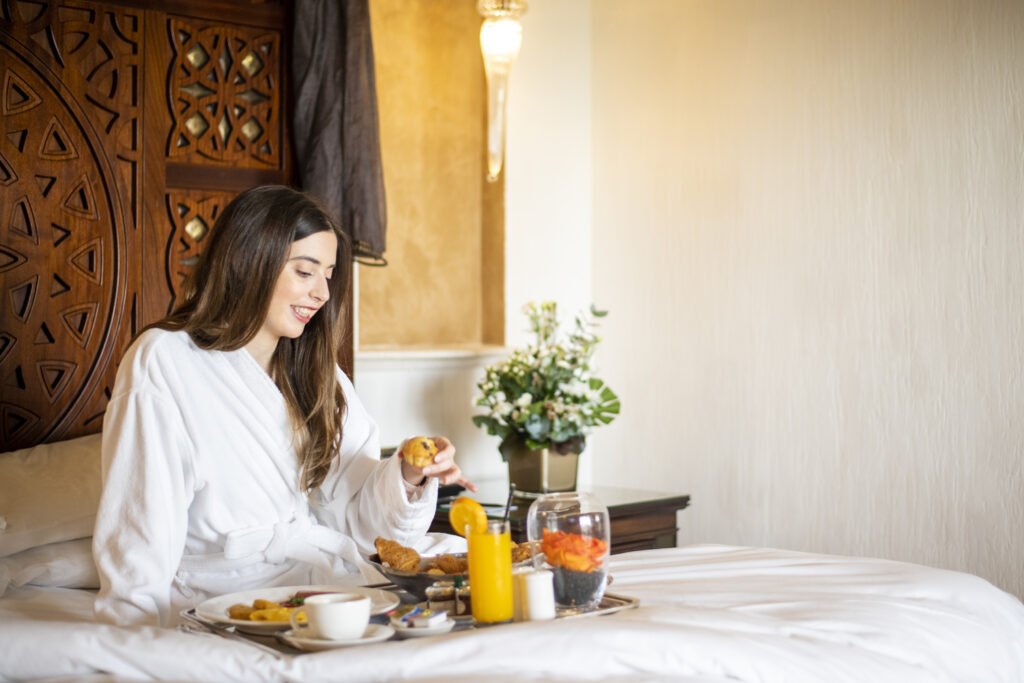 Family-friendly activities for your little ones, The Ritz-Kids program available to children is a great way to keep them engaged and happy. Our vibrant Calendar of Events for the little ones is sure to keep them engaged and delighted.
Discover immaculate flavors from our Eid Specials Menu, with favorites from our signature restaurants & lounges – Levant flavors with the infamous Chicken Shawarma from Al Liwan restaurant, a Persian bespoke menu from Parisa featuring succulent kebabs, pilafs and desserts, contemporary dishes packed with flavor from Iris Doha, zingy pan-latin flavors from El Cedro Lounge and the unmissable Date Pudding from Al Jalsa Lounge.
Our chefs maintain the highest standard of hygiene and safety processes are followed right from the time of food preparation to service within the comfort of your room.