Doha, 15 July 2021 – Celebrity Chef Izu Ani has inaugurated his visit at Mandarin Oriental, Doha's restaurant IZU on Thursday 15 July. He has created a six-course menu with his own Mediterranean inspired specialties for guests to experience until Tuesday 20 July.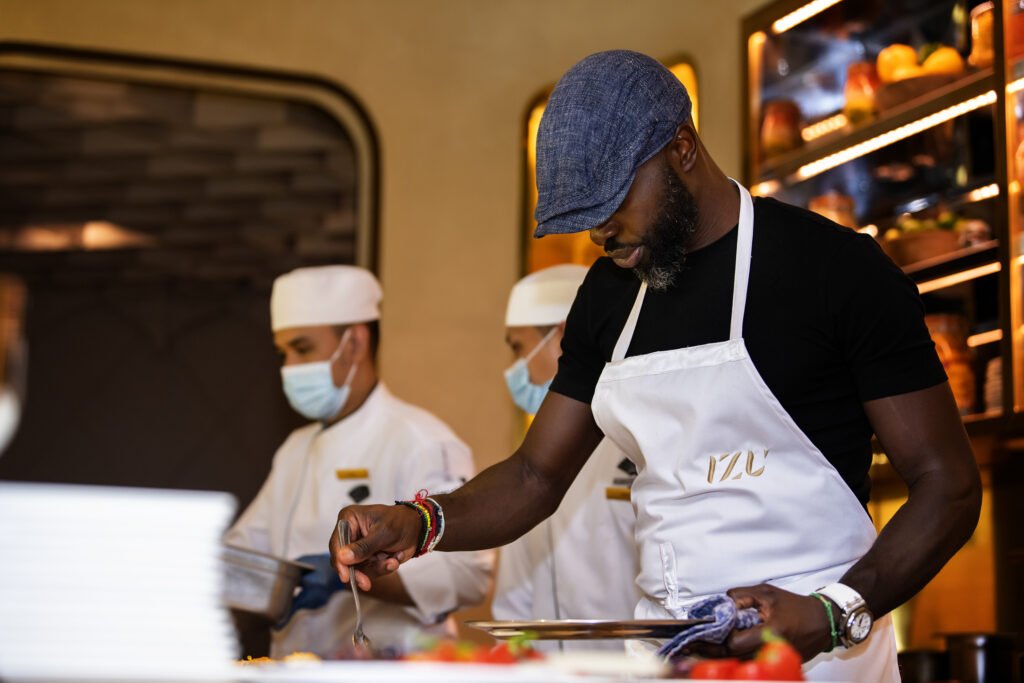 The menu features a Foie gras terrine with pear chutney and toasted brioche, Seared tuna carpaccio with truffle dressing, Grilled King Prawns with chilli butter and Wagyu beef cheek with sunchoke purée. Desserts will feature the light and refreshing Mille-feuille, Pistachio ice cream with fresh raspberries and Chocolate truffles with Chef Izu's very own coffee blend by BOON.
"I believe as a Chef I am a storyteller through my food, my philosophy is to keep looking at the world with an eye of a child because through these eyes you will find opportunities you never thought possible." said Izu Ani, explaining his inspiration for the menu "Food for me is a part of this adventure of discovery and I am delighted to present this menu to our guests at Mandarin Oriental, Doha to experience a taste of my personal journey and travels," he added.
Dinner is served at two sittings at 6:30pm and 9pm with a six-course menu for QAR 450. Seating availability is limited to 21 persons at IZU restaurants mezzanine floor and only until Tuesday 20 July. Reservations are required, please call +974 4008 8888 or email modoh-reservations@mohg.com.