27 May 2021, Goodwood, West Sussex
Rolls-Royce introduces utterly unique coachbuilt 'Boat Tail' commission
Rolls-Royce Coachbuild to become a permanent fixture in future portfolio
Based on a true commission model, 'Boat Tail' represents a collaborative exploration of luxury, design and culture between the marque and commissioning clients
Coachbuild empowers clients to create potent evocative expressions of personal taste
Rolls-Royce Coachbuild is contemporary patronage in its truest form
Rolls-Royce prompted the contemporary coachbuilding movement in 2017 with the introduction of 'Sweptail'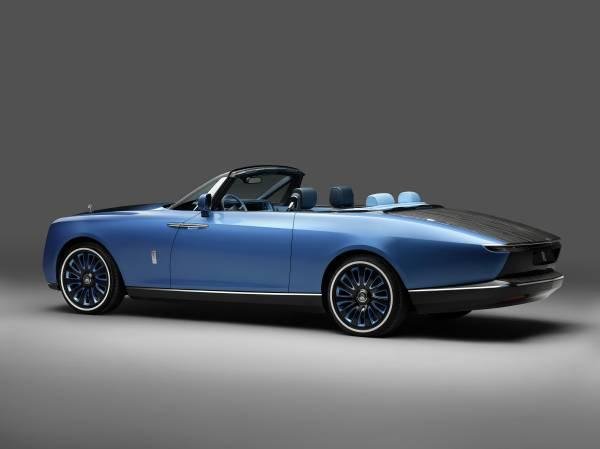 "Today marks a seminal moment for the House of Rolls-Royce. We are proud to unveil Rolls-Royce Boat Tail to the world, and with it, the confirmation of coachbuilding as a permanent fixture within our future portfolio.
"Historically, coachbuilding had been an integral part of the Rolls-Royce story. The contemporary Rolls-Royce narrative, it has informed our guiding philosophy of Bespoke. But it is so much more. Rolls-Royce Coachbuild is a return to the very roots of our brand. It represents an opportunity for the select few to participate in the creation of utterly unique and truly personal commissions of future historical significance.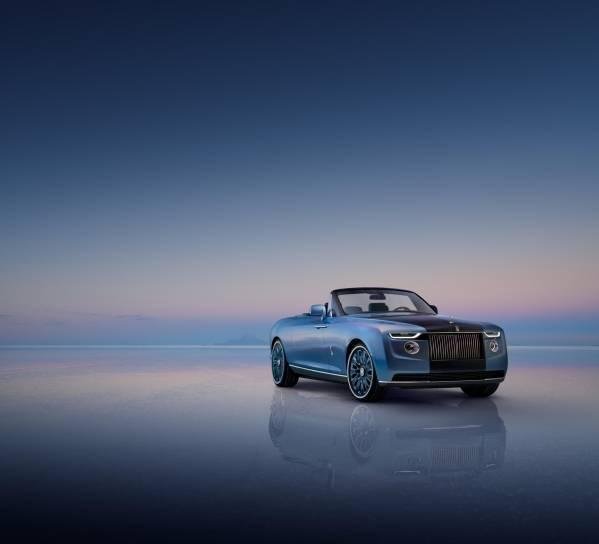 "Rolls-Royce has carefully listened to its closest clients, each of whom has expressed a desire to deepen their relationship with the brand by creating ambitious, personal statements of true luxury. Rolls-Royce Boat Tail is not a concept created to be retrospectively sold.
"Quite the contrary. Rolls-Royce believes in complete authenticity and Boat Tail is the culmination of a four-year collaboration with three of our most special clients.
"Rolls-Royce Coachbuild clients are intimately and personally involved at each step of the creative and engineering process. We work in harmony with the client to gain complete fluency in the nuances of their character and personality. We carefully translate these qualities into the elements with which they wish to imbue their commission.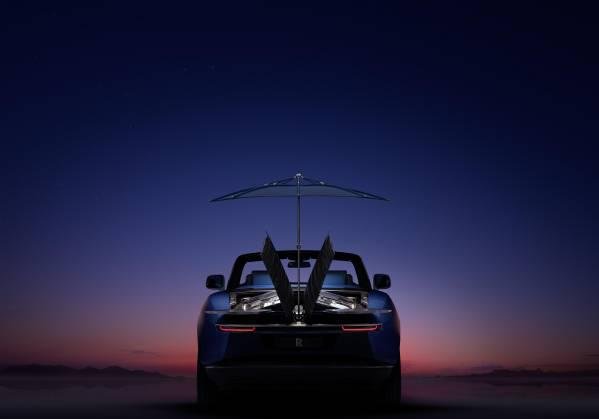 "Only the House of Rolls-Royce can offer its Coachbuild clients the inimitable opportunity to commission a product of future historical significance, that is as fundamentally unique as they are – and then participate in every detail of its creation.
"This is authentic luxury. This is contemporary patronage in its truest form. This is Rolls-Royce Coachbuild."
Torsten Müller-Ötvös, Chief Executive, Rolls-Royce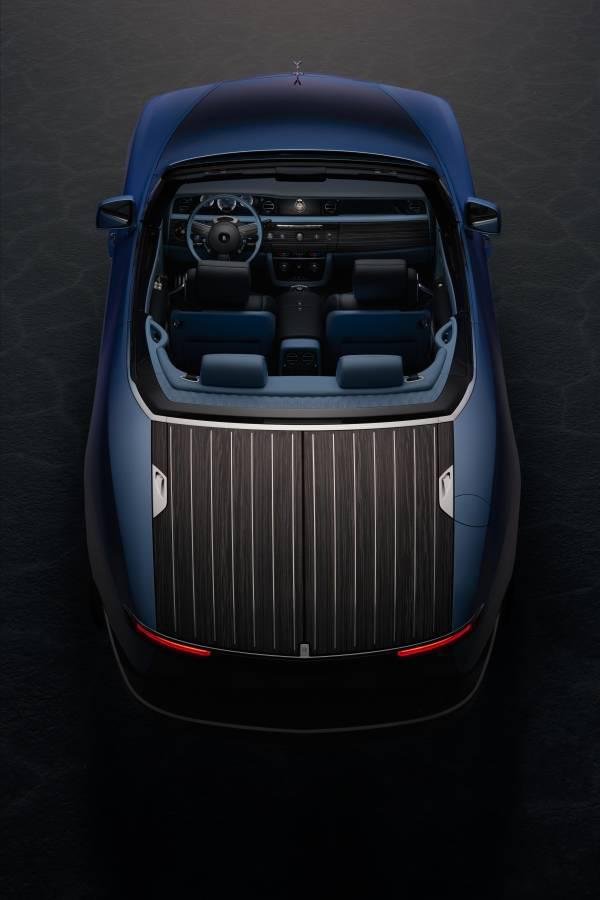 "Rolls-Royce Boat Tail challenges the notion of what a motor car is and creates a new definition of what a motor car means. Boat Tail exists far beyond a mere means of transport. It is not just the method to reach a destination, but the destination itself. It is an ambition realised with a remarkable cohort of women and men who empowered the marque to create a concept of extraordinary scope.
"Coachbuild provides freedom to move beyond the usual constraints. Normally, there is a natural ceiling to Rolls-Royce Bespoke by way of the canvas. At Rolls-Royce Coachbuild we break through that ceiling, embracing the freedom of expression afforded by coachbuilding to shape a concept directly with our commissioning patrons.
"With Boat Tail we have achieved this. We have created a trio of exceptional cars which, although they share a common body style, are each imbued with the unique, highly personal imprint of the commissioning patron, thereby telling differing stories. Boat Tail is unprecedented. Boat Tail is a distinct counterpoint to industrialised luxury."
Alex Innes, Head of Rolls-Royce Coachbuild Design, Rolls-Royce
As a House of Luxury, Rolls-Royce imbues its products with meaning. A Rolls-Royce serves as a canvas onto which clients reflect their personal tastes, express ambitions and often, define legacies. The Bespoke treatment of a Rolls-Royce elegantly reflects its status as 'the best car in the world' while stylishly expressing the personality of its commissioning client.
Ever increasingly, clients appreciate and enjoy the marque's Bespoke capabilities and Rolls-Royce is called upon, by its clients, to integrate itself into their lives in meaningful ways. The brand and its clients have become progressively closer and the designers, engineers and craftspeople at the Home of Rolls-Royce, a Global Centre of Luxury Manufacturing Excellence, have developed a unique fluency in interpreting the lifestyles of these remarkable women and men. This evolution of mutual confidence has resulted in ever more ambitious commissions, reaching well beyond the scope of Bespoke competencies and capacity, into the rarefied realm of coachbuilding. To fulfil these extraordinary client commissions Rolls-Royce has reached a decision to return to one of the historical roots of the marque and to initiate a distinct department within the company, Rolls-Royce Coachbuild.
Coachbuilding is a highly distilled expression of Rolls-Royce Bespoke and is reserved for those who look to move beyond existing constraints. It is based on a true commission model and represents a collaborative exploration of meaningful luxury, design and culture between the marque and its commissioning client. The results become pivotal moments in time that create a future historical legacy, advancing designs which in turn define an era, extending influence far beyond the original intended purpose of a mere means of transportation.
Rolls-Royce Coachbuild is contemporary patronage in its truest form.

The discipline inherent in Rolls-Royce's approach to coachbuilding requires elite artistic skills that do not exist elsewhere in the automotive industry. Commissioning clients demand an object that is truly transformative; an object that makes a permanent statement and sets itself apart from anything that has gone before.
In response, the marque must interrogate and deeply understand two worlds. The first is the intimately personal context of the client – their individual life-space, how they celebrate, what and who they surround themselves with, and the experiences that have defined the very best moments in these exceptional people's lives. The second is the broader cultural context in which a Coachbuild car will exist. Here the marque explores the cultural nuances of the client, movements in architecture, couture, colour palettes, artistic tastes – even hospitality.