Doha, Qatar – October 31, 2022: Having successfully fulfilled his role as Banquet Operations Manager at The Ritz-Carlton, Doha for the last three years, Ihab Alameh's talent has been recognized with his promotion to the prestigious F&B Operations Manager post earlier this year.
General Manager, Carlo Javakhia, commented, "The promotion seemed a natural move for Ihab. His skill within this sector has been clearly showcased and I am delighted that this new position will benefit from his diverse experience and enthusiasm for the industry."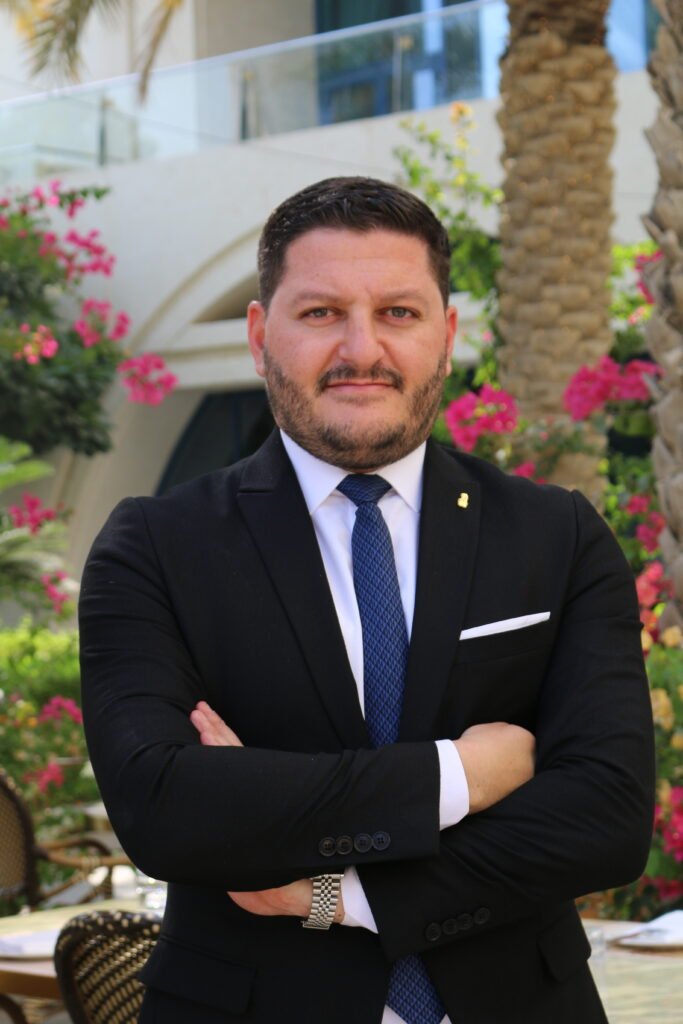 With a wealth of experience spanning his career in the hospitality industry, Ihab has moved with dexterity from his early years waiting tables to successfully climbing up through the ranks. Charting the rise to his current role there is an obvious passion and commitment that defines his work life. Ihab confirmed, "I am delighted to play a fundamental part in The Ritz-Carlton, Doha's F&B program. It has long been considered Qatar's premier dining destination and to lead the hotel towards the future is a great opportunity and an exciting challenge."
The Ritz-Carlton, Doha's culinary partnership with the Doha Exhibition and Convention Center is another area that will benefit from Ihab's varietal expertise. Long associated with memorable gastronomic experiences, crafted by a collection of international chefs, the hotel continues to showcase exceptional catering and first-class service beyond the bounds of the hotel.
As Qatar's prime F&B destination in the city, The Ritz-Carlton, Doha's future looks secure as new talent supports the passion and artistry that elevates the hotel to its award-winning status. The promotion of Ihab within the team cements this flair for elevated hospitality and its strong service tradition.
For more information on The Ritz-Carlton, Doha please call +974 4484 8000, WhatsApp +974 5599 0916 or visit www.ritzcarlton.com/doha.