a quest to continue to offer patrons an exceptional coffee experience
Nespresso launches latest store in Place Vendome Mall
• Coffee connoisseurs gather to celebrate the launch of the Nespresso store in Place Vendôme
• For the first time in Qatar, Nespresso launches the Vertu system
Nespresso, the world's leading fine bottled coffee manufacturer, along with High Trading International, have announced the launch of their latest store in Place Vendôme. The launch of their fifth store in Qatar underscores Nespresso's unwavering commitment to coffee lovers in Qatar.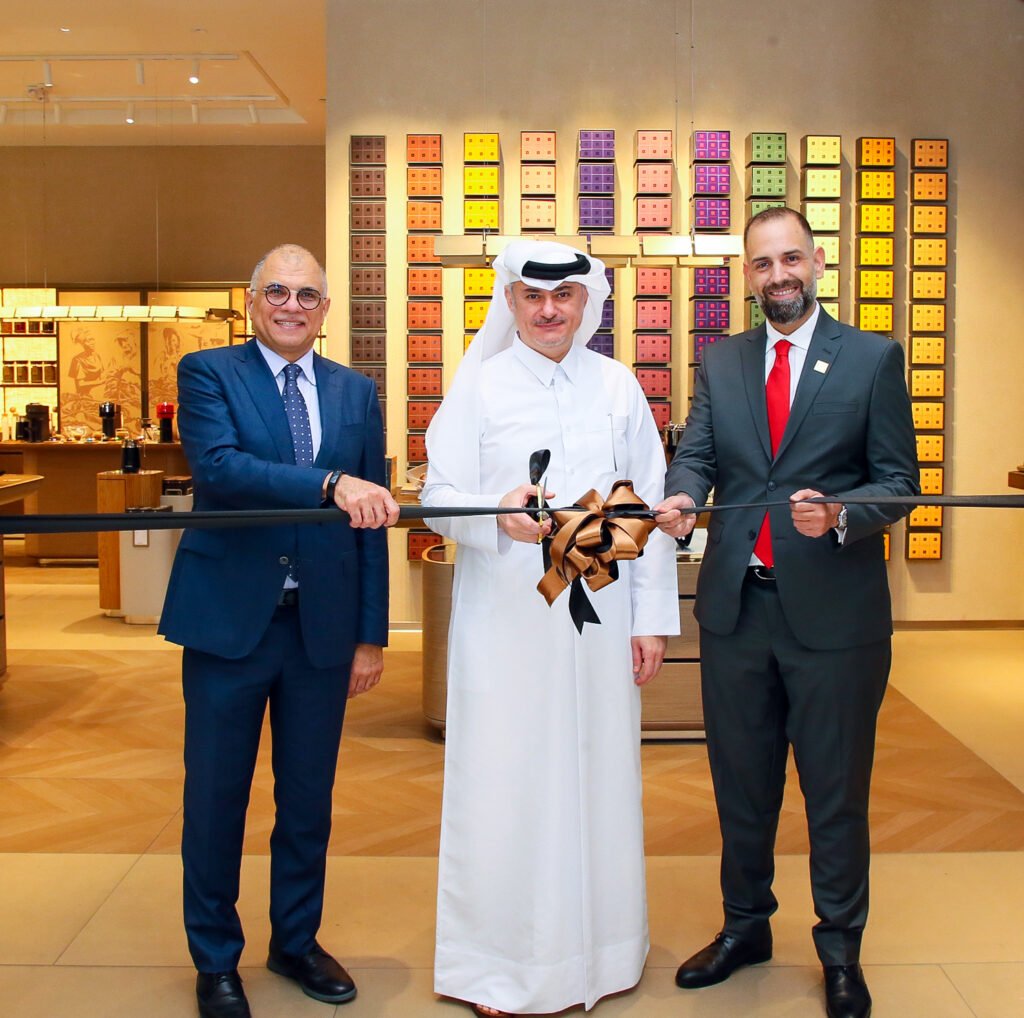 The launch ceremony was attended by Mr. Nabil Abu Issa, Vice Chairman of the Board of Directors – Abu Issa Holding, Mr. Fawaz El Idrissi, Executive Vice President -Abu Issa Holding , Mr. Iyad Sabarini, General Manager – High Trading International – the exclusive distributor of Nespresso in Qatar, as well as a host of local media representatives, and coffee connoisseurs.
During the launch event Iyad Sabarini, General Manager – High Trading International, the exclusive distributor of the Nespresso in Qatar, stated: "With the launch of the latest Nespresso store in Place Vendome, coffee lovers in the country will have additional and wider access to the finest Nespresso offerings. Nespresso customers will also be treated to a variety of coffee capsule collections that they have cherished over the years.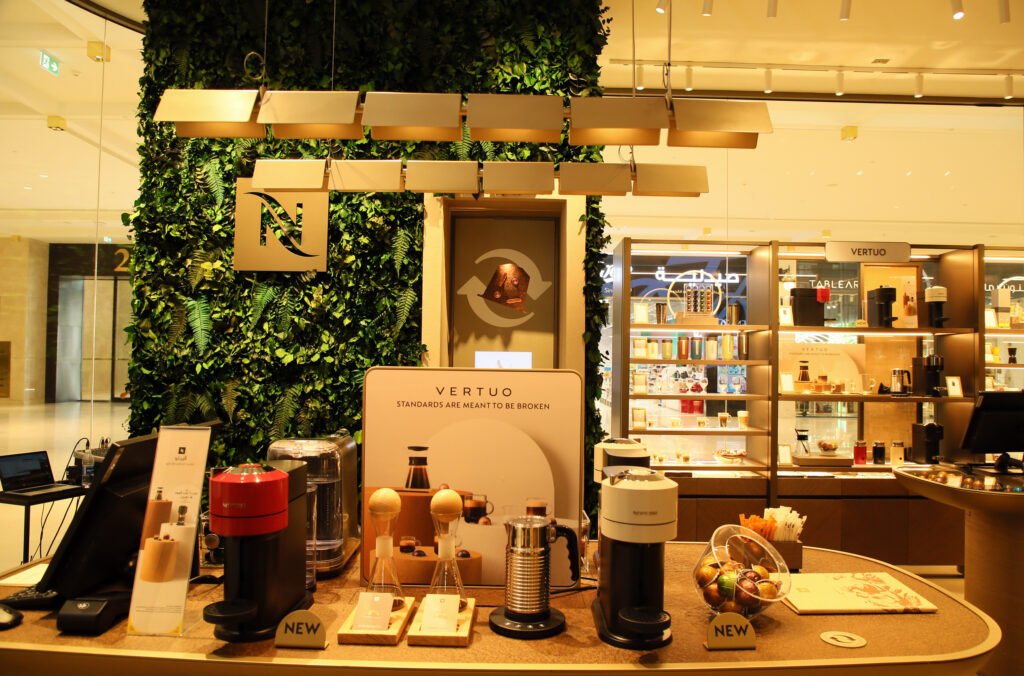 He added: "The Vertuo system elevates the way coffee is brewed, thanks mainly to the Centrifuge™ technology, the latest technology to be implemented in developing classic and large coffees. The technology combines centrifugal force, water pumping, and a range of capsules in new sizes that allow coffee to be prepared in different ways, from espresso 40ml to Carafe Pour- OverStyle 535ml At the touch of a button. The smart system uses barcode technology to identify the blend of coffee being extracted and automatically adjusts the extraction settings (injection time, water temperature, flow rate, spin speed and cup size) to precise levels defined by coffee experts for each blend. The water pumping into the capsule stage allows for the roasted and ground coffee to be saturated with water, then the capsule rotates up to 4000 spins per minute so that the water flow is at its optimum level to extract the combination of flavors. we then get a dark coffee full of texture with a silky and rich cream layer.