The five-star hotel is set to bring together top-end wedding suppliers in Qatar under one roof in a three-day Bridal Expo on 22-24 May 2022, held in its Pearl Ballroom.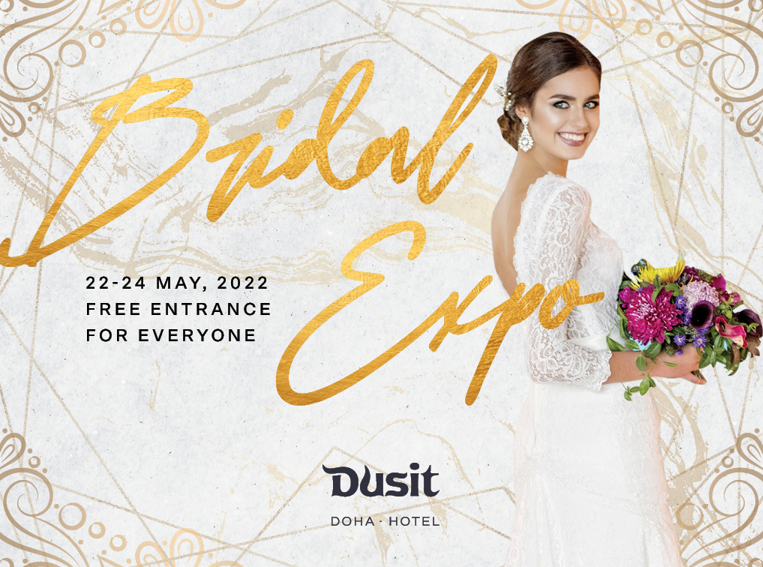 Doha, Qatar, 16 May 2022: Dusit Doha Hotel will be hosting its first Bridal Expo, showcasing Qatar's top-end wedding suppliers, covering event planners, bridal gowns, jewelleries, photographers and videographers, make-up artists and beauty professionals, chocolates, unique souvenirs, floral designers, entertainers, and more.
The Dusit Bridal Expo will be laid out across the elegant Pearl Ballroom, a preferred venue for social events and intimate weddings, with dedicated stall for each participant to showcase their work. The expo will also feature a fashion show presenting haute couture bridal gowns by Rosa Clará on the first night.
The 3-day exposition will be held from 22 to 24 May 2022, with a cocktail opening night on Sunday, 22 May, at 5:30 pm. The Bridal Expo will be open for everyone to visit, free of charge.
Guests can visit uqr.to/DusitBridal for more information and to register their visit. Walk-ins are welcome.