Between 2-5 June, Snoonu will take part in this unique event bringing together world political and economic leaders since 1997
This year, Qatar joins the Forum as the official Guest Country with the third-largest delegation in the history of the forum
Snoonu will take part in the forum alongside nine other handpicked SMEs selected to accompany Qatar Development Bank at the Forum
5 June 2021 – Doha, Qatar: Doha-based e-commerce startup, Snoonu, is pleased to announce its participation in the Saint-Petersburg Economic Forum (SPIEF), a prestigious platform for a multi-level dialogue between political and business leaders held each year under the auspices of the President of the Russian Federation. Snoonu co-founder and CEO Hamad Al Hajri and CMO Sabina Abuova will represent Snoonu at SPIEF that has honoured the Qatar-Russia relationship by naming Qatar as the official SPIEF 2021 Guest Country.
The event will host a plethora of discussions dedicated to major economic, business, tech, and developmental challenges, establishing dialogue between participants and creating a propitious environment to form new economic, cultural, and political ties. Snoonu co-founder and CEO Hamad Al Hajri and CMO Sabina Abuova will attend the forum, actively participate in tech-related discussions, and seize new business opportunities with Russian and international counterparts. Hamad Al Hajri will also deliver a speech on the role of venture funds in creative industries.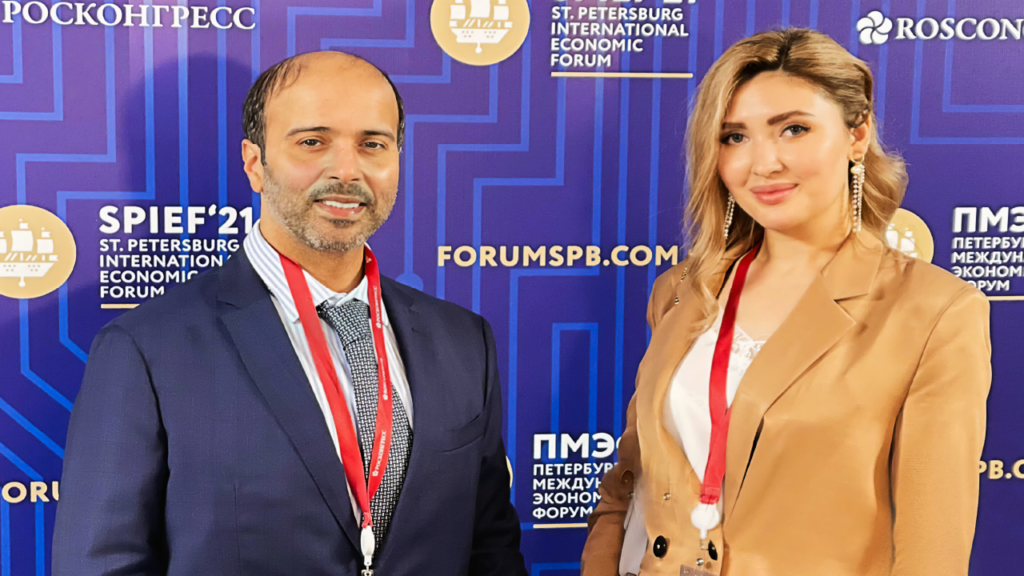 Prior to joining the forum, and with the goal demonstrate its market value, Snoonu participated in "Soft Landing" program initiated by Skolkovo, the leading innovation center in Russia. The program hosted eight other innovative companies selected by Qatar Development Bank to explore the Russian market.
Snoonu CEO Hamad Al Hajri said: "We are extremely delighted to be part of the official Qatari delegation and join such a prestigious and important event that offers an excellent platform to strengthen Qatari-Russian ties and exchange thoughts and ideas on the pressing economic and technological issues of the world today. It is also a unique chance for Snoonu to enhance the understanding of the Russian economy, preparing our future expansion to CIS markets, as well as to meet potential partners and investors. We would like to thank our partners from QDB for facilitating our participation in the forum, and our Russian hosts for the exceptional welcome and organization".
Co-founder and CMO Sabina Abuova added: "Since our participation in the Skolkovo program, we have realized that Russia and Qatar share a similar goal in driving the tech industry forward, and both have a booming startup sector. SPIEF will offer us another precious opportunity to interact with like-minded innovators from Russia and other countries and showcase Snoonu's success in front of top-level decision-makers. We have greatly enjoyed the forum and are looking forward to continuing the fruitful dialogue further".
Snoonu is Qatar's home-grown success story that aims to be the first local Unicorn company. With over 100,000 users, Snoonu plans to expand and diversify its offering by adding new features and services to its platform, with a goal to enter international markets, including the Middle East and CIS.
After securing $5 Million of investments during the Series A funding round in April 2021, Snoonu plans to continue its growth and launch the Series B round in December 2021, with the goal to launch its IPO by 2024 and to further diversify its offer with payments and supply chain digitization solutions, transport, and global takeaway services.
Engaged in building a resilient economy in Qatar, Snoonu continues to support more than 1650 of its partner merchants with lower commissions, supporting them in the difficult context of the pandemic and offering a seamless online shopping experience to keep the community safe.