Doha, Qatar – 05 June 202
Doha, Qatar – 05 June 2021
Zulal Wellness Resort by Chiva-Som, Qatar's largest wellness resort, and the world's first to blend Traditional Arabic and Islamic medicine with a holistic approach, marks World Environment Day Celebrations and reveals its unique environmental initiatives shaping the sustainable future of the regional hospitality industry.
In line with this mission, Zulal Wellness Resort by Chiva-Som, outlines its plans to boost the local ecosystems and raise awareness about environmental issues among its guests and the broader Qatar community with the launch of its Mangrove Conservation Programme in the North of Qatar.
In partnership with the resort developer, Msheireb Properties, Qatar's leading sustainable real estate developer, the on-site Mangrove Conservation Programme is aimed at protecting the local marine life.
Maryam Sultan Al-Jassim, Manager of communications and PR, Msheireb Properties said: "Msheireb Properties is proud to have this partnership with Zulal Wellness Resort to raise awareness about very important and critical topics in Qatar. Mangrove is a main component of our natural beauty and it is our responsibility to be part of the national effort of preserving them This clearly reflects our vision in protecting our environment and adhering to the best practices of sustainability in all our developments. The new program will have a positive impact on our community and complements our long-term strategy of preserving our natural resources for the coming generations."
For the first time in Qatar, guests will be offered an opportunity to plant mangroves to mark their visits and be part of this initiative. The programme will also involve Zulal employees, partners, and stakeholders, becoming a genuine community initiative.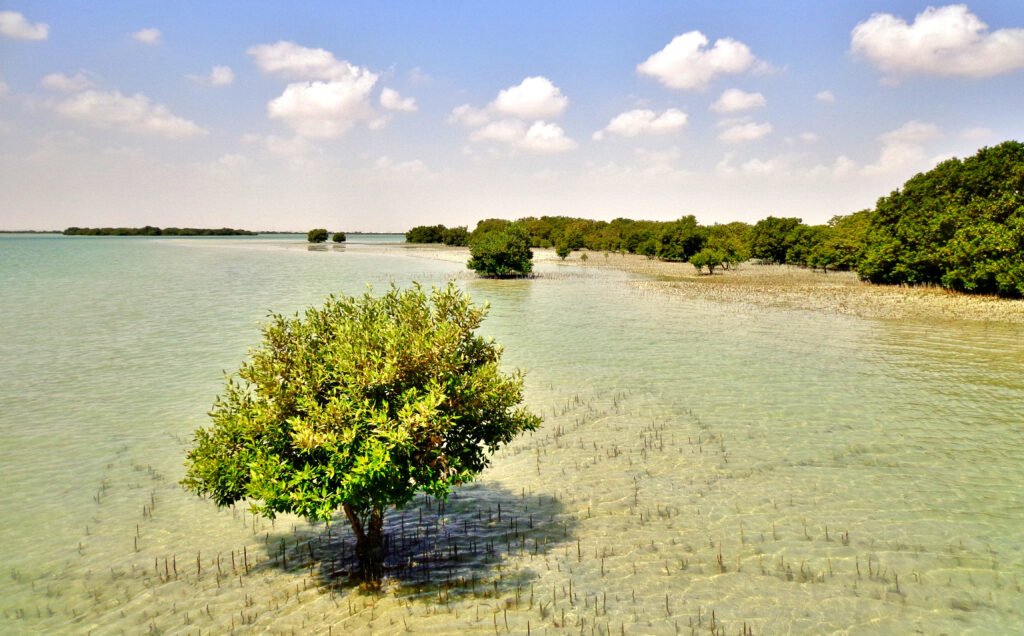 Commenting on the resort's approach to sustainability, Zulal Wellness Resort General Manager Daniele Vastolo said: "Sustainability is at the heart of Zulal Wellness Resort's mission, and we are deeply committed to preserving and developing the local ecosystems and raising awareness around biodiversity and environmental management. With the mangrove planting site located within close proximity to the resort, this initiative will support in improving the air quality and creating a favourable environment for the local fauna and boosting the diversity of species. It will also be a unique and environmentally friendly guest experience, promoting mangrove conservation and creating a new ecotourism attraction to the State of Qatar".
The Zulal Wellness Resort Mangrove Conservation Programme is also part of a wider sustainability policy of the resort, and will be combined with other initiatives, including beach cleaning, implementation of sustainable practices and the use of eco-friendly and locally sourced products. In line with the Qatar National Vision 2030 that emphasizes the importance of environmental management, as well as Qatar's National Biodiversity Strategy and Action Plan 2015-2025 Goals 1 and 2, aimed at increasing the awareness and public participation in biodiversity conservation, Zulal's Mangrove Conservation initiative will also be contributing to the United Nations Sustainable Development Goal 14 (UNSDG), urging to 'conserve and sustainably use the oceans, seas and marine resources for sustainable development'.
The cornerstone of marine biodiversity, mangroves provide feeding and nesting habitats to numerous species of birds, fish, crustaceans, and other ecologically and commercially important organisms.
Mangroves have the utmost importance for local ecosystems, but also for the people. Providing natural infrastructure and protecting nearby areas by preventing erosion and absorbing storm surge impacts during extreme weather events, they also support the livelihoods of local communities through fishing and ecotourism, as an estimated 80% of global fish catch depends on mangrove forests, in one form or another.
Zulal Wellness Resort is Msheireb Properties' latest sustainable development. Chiva-Som collaboration with Msheireb Properties is the first management and operating contract they have undertaken, expanding their offerings to the Middle East region exclusively in Qatar.